A place for everything and everything in its place.
turn your mess into a success without the stress.
Houston Professional Home Organization
Declutter Your Most Precious Spaces
Purge, sort and organize your life. Let us declutter and improve your home and life in the Greater Houston Area.
Easy, Maintainable Systems
Let us organize your spaces, then work to create a system it stays organized and decluttered with little effort. We will develop and implement a system which works for your individual needs.
Organize Your Workplace
Our services can organize your workplace and, more importantly, develop an easy-to-maintain system that WORKS for you.
Maintain Your Organization
Let us retouch your closet, bedroom, living room, garage, kitchen, etc. Sometimes, all you need is an organizational "ReUp!"
Case Studies | Projects
Smart, Stylish, Organized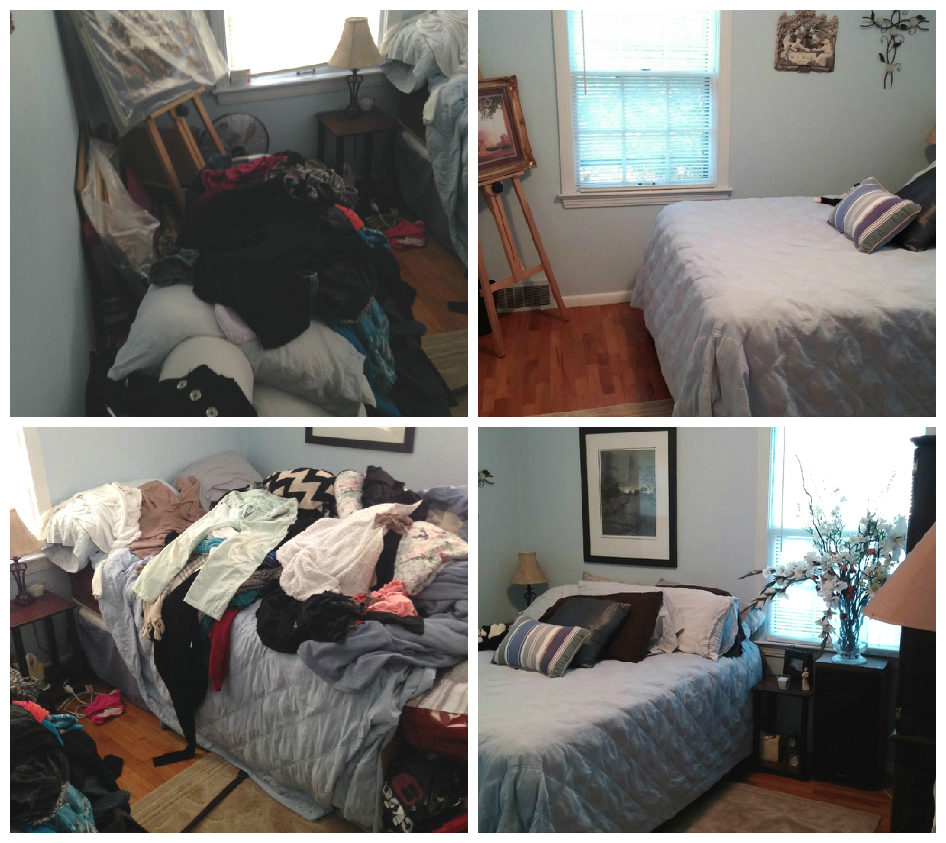 A Guest Room Worthy of a Guest.
This homeowner decided to convert her basement into a rental unit so everything from downstairs had to be moved onto the main floor, mainly being shoved into the guest room. One of the homeowner's issues was using her dining room as a dumping ground for life and, when people were coming over, sweeping it all into large bins and moving the bin into the guest room. Ultimately, we shredded three banker boxes of old bills and statements and purged a six cubic feet of "stuff" for the community yard sale. In fewer than eight hours, we were able to transform this space into a usable guest room.
When You Can't Walk In Your Walk-In Closet…
Many of us have weight fluctuations and feel the need to keep clothing in a variety of sizes. In addition, this client has lived in the same house for 16 years and had this mindset: The moment I get rid of it is the moment I'll need it. These three factors worked together for a massively over-stuffed closet. We began by removing clothing (I couldn't even get in the closet for photos before doing so) and focused on separating wardrobe into "work" and "casual" and by seasons. To combat the weight fluctuation, we decided to keep items which currently fit and a few basic items in one size larger and purge all out-dated smaller sizes. This allows the weight loss to be rewarded with new clothing. All items not necessary in daily wardrobing were removed from the closet to find a more appropriate home.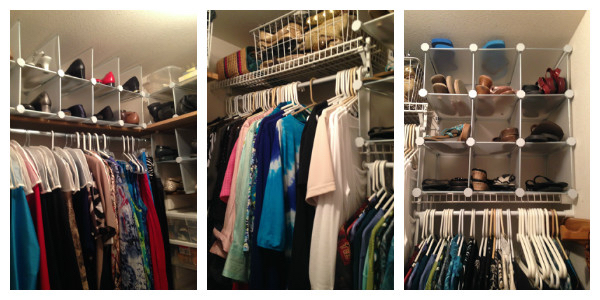 More than just hard work
Let our clients explain
Closets

Cabinets

Pantries

Playrooms

Offices

Garages

Closets
Bedrooms
Kitchens
Home Offices
Filing Systems
Basements
Garages
Attics
Storage Units
Moving Assistance (pre-pack purging, home staging, packing & unpacking)
Maintenance Programs
Container Shopping
Entertainment Centers
Playrooms
Responsible Recycling
Trash Disposal
Post-Purge Sales
Dedicated Support