It's that time of year again, time to start holiday decorating!
I've always been "old school," meaning the tree goes up Thanksgiving weekend and not a moment sooner. This year, I've jumped the gun and started decorating today. Maybe it was all the Christmas-ness on the Dancing With The Stars Finale last night.
"My fondest memories are generally the day after Thanksgiving. I get the total decorating Christmas itch."  – Katharine McPhee
I come from a family who goes BIG for Christmas. We have more than two dozen bins of decorations to store 11 months of the year. This works at my parents' home because they have adequate attic space. That would NOT work for me. As much as you may love the holidays, it's important not to allow The Season to take over your life "off-season." Example: You can't park the second car in the garage because the giant artificial tree has to live in the bay. You may want to consider renting your outside lights since they cause the #1 headache of decorating. Imagine: you don't have to untangle, hang, troubleshoot, take down or store these little sparks of yuletide joy. Even if you do keep your own lights, consider hiring your local Fire Department for installation/take down. The fee goes to a great cause!
There is no right or w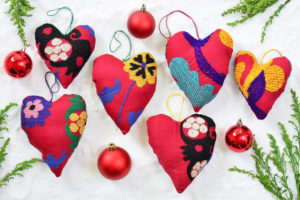 rong way to handle decorating (and the necessary storage) but, before you go bananas buying decor, ask yourself, "Do I really love this?" I have tackled a number of Pinterest-style craft projects for the holidays with most supplies purchased from dollar stores but I hold dear a few handcrafted pieces, those things I plan to pass down to my children (whether they like it or not). Check out Designer Savia Bassali's Etsy Store for some gorgeous pieces that could be the "just right" items to complete your holiday home. All items are handcrafted, one-of-a-kind.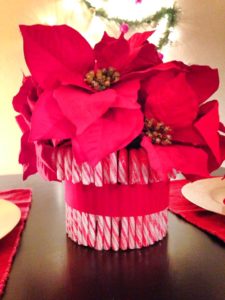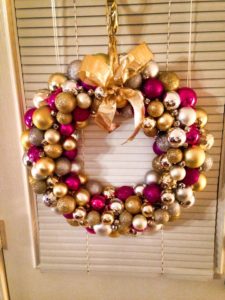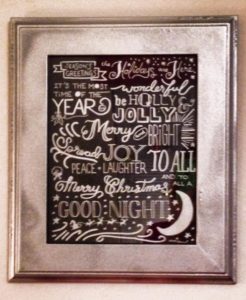 I'll update this blog with photos this weekend after I've finished decorating (February 13th update: clearly, this hasn't happened yet. Maybe I'll post new photos over the summer!) Happy Thanksgiving, y'all!