Dinner time comes every night. Sure, we may go out or order in but, usually, I have to prepare some sort of repast for me, the kids, and (fingers crossed) my husband. I also know I need to go to the grocery store to procure ingredients to cook but that doesn't mean I always do it. There's food in the pantry, fridge, and freezer. I should be able to pull SOMETHING together, right?

Enter SuperCook.
In seconds, you can set up an account then start selecting ingredients you have on hand (the only things they assume you have is salt, pepper, and water!). This part could take a few minutes, depending on how much stuff you have. This is an EXCELLENT time to chuck expired items and food you've not eaten because no one in the house actually likes it. Next, you select the type of dish you're looking to make (main, appetizers, slow cooker, soups, etc.). When you select a recipe, SuperCook opens a new tab to the actual recipe site, giving credit and traffic to the contributor.
It's just that easy!
This week, I made this gorgeous Sheet Pan Dijon Chicken from Real Mom Kitchen and my kids gobbled it up.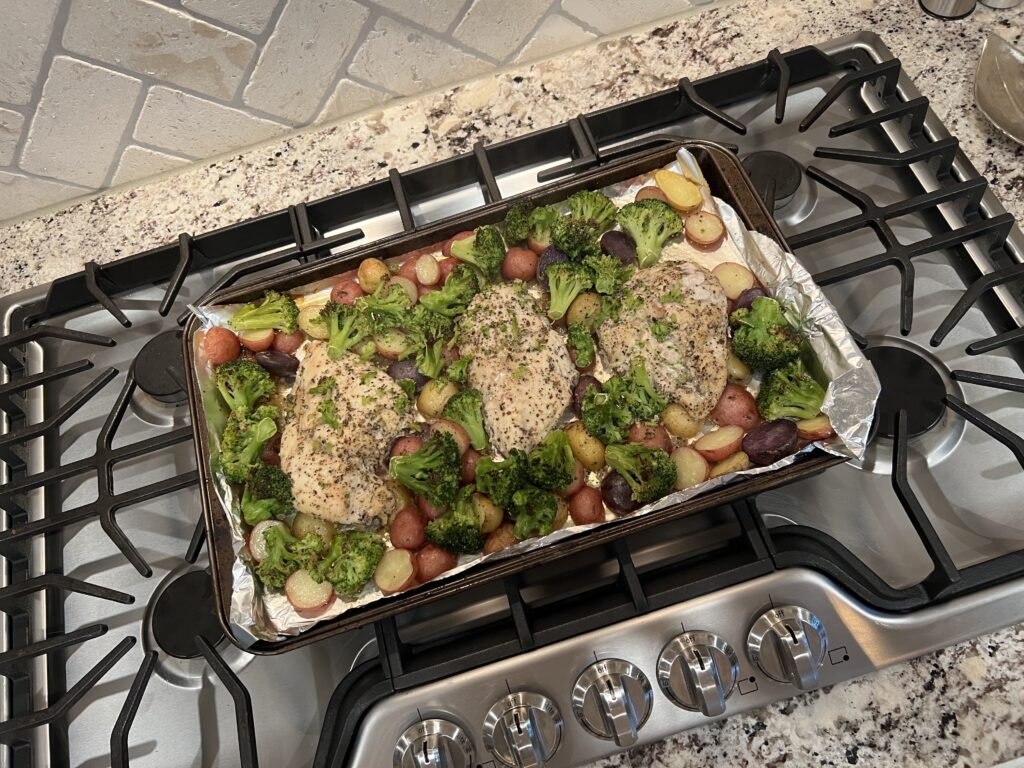 This is not a paid endorsement…. yet 😉