You have to have been living under a rock for the last decade or not had access to any form of television or streaming to not have seen at least a few minutes of "Hoarders." The reality series, first aired on A&E in 2009, depicts the real-life struggles and treatment of people who suffer from compulsive hoarding disorder.

I've had many clients make glib comments about being "hoarders" when, in fact, they've just let clutter accumulate. True hoarding is much less common than people think. However, if can cause major problems. In addition to the obvious aesthetic issues, compulsive hoarding can lead to:
Increased risk of falls.
With narrow paths from room to room, there's a good chance the resident will trip at some point.
Injury or being trapped by shifting or falling items.
When falling, our natural instinct is to grab onto something or break our fall. If things are precariously stacked feet high, it's likely that such a fall will result in an avalanche of "stuff."
Family conflicts.
Unfortunately, family members may act as enablers or issue ultimatums, the rejection which will result in retaliation or relationship break down.
Loneliness and social isolation.
In addition to the family conflicts, a hoarding house is hardly a welcoming environment for guests.
Unsanitary conditions that pose a risk to health.
In most hoarding homes, there are plumbing and/or electrical issues that lead to limited bathroom and kitchen function. I won't go into details.
A fire hazard.
Obviously, the aforementioned narrow walking paths would make escape from a fire difficult but the piles are also literally fuel for a fire.
Legal issues, such as eviction.
When landlords or HOAs get are made aware of the situation, they usually issue a deadline to remedy the situation or face evictions or fines.
Death.
That's no joke.
While living in Las Vegas in 2010, I remember hearing about a woman who had been missing for four months and was found in her house. In. Her. House. After FOUR months! Her car was in the driveway of her desert-adjacent home. The police used dogs to search for her. Nothing. They couldn't track her. She was missing without a trace… until she was found inside her home, under her husband (or ex-husband, depending on the source) found her feet sticking out from a pile.
"For our dogs to go through that house and not find something should be indicative of the tremendous environmental challenges they faced," police spokesman Bill Cassell told The Associated Press.
Freak accident?
Well, it happened again this week!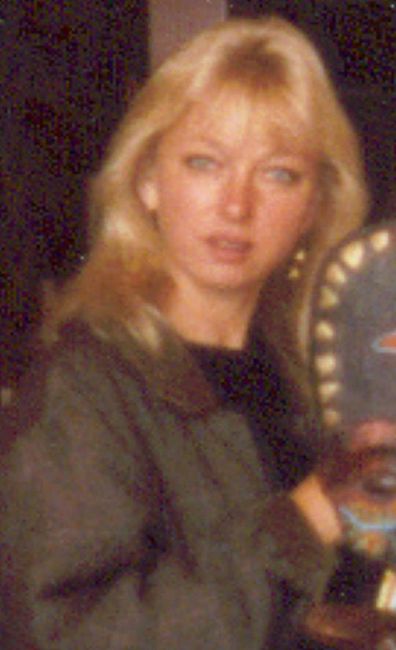 Emmy award winning set designer, Evelyn Sakash, had been missing for six months until she was found Tuesday, March 30th under a pile of debris. Most can't believe people actually live under such conditions. Her friends and colleagues had NO IDEA she was living in such conditions. She was found by the cleaning crew her sister hired to clean out her Queens, New York home.
According to the city Medical Examiner's office, Sakash died of natural causes, succumbing to arteriosclerotic cardiovascular disease. However, we'll never know if her death was immediate or if, under other circumstances, she could have been rescued.
Evelyn won a Daytime Emmy for Outstanding Achievement in Art Direction/Set Decoration/Scenic Design in 2003 for her work on the children's television series "Between the Lions." Check out her IMDB for full credits.
(I'm sure there have been more similar deaths over the last decade. As in, hoarders who were reported as missing while actually deceased in their residence over the past decade. But the first was big in my local news and Facebook's algorithm thought I needed to know about the second.)
Now What?
For the record, I do not work with hoarders. I firmly believe hoarders are best paired with professional organizers who have a background in mental health or counseling. The process needs to be as much about cleaning out the environment and addressing the root causes of the hoarding tendencies. Also, the person who has been hoarding needs to be willingly involved in the process. If you or someone you know is in need of help, I'm happy to help you find someone in your area.