Let's get your stuff SOLD.
If you've been reading my blog the past few months, you have probably already purged some of your home. If you haven't, look here and here for some tips. eBay is a great way to turn these unwanted items into extra cash. Their site says, "Selling on eBay is as easy as 1-2-3. List it, ship it, get paid." Well, it's a little more complicated than that but let's break it down.
Pre-Sell Steps
Before you can sell on eBay, you need to set up an eBay account and a PayPal account. You can easily Google how to do each of these things. It will take a few days to get your PayPal account fully running so start this right away. This is because PayPal will make two small deposits to validate your bank account.
If you're already an eBay user, you're at a bit of an advantage. If you're new or have a feedback score of less than 10, consider doing a little shopping. No, no, I didn't tell you to buy those Louboutins. The goal here is to earn a feedback score of 10+ so you don't look like an eBay virgin to prospective buyers. More feedback generally equals more trust.
New sellers also face seller limits, typically only 10 items can be listed for sale at a time. The best way to eliminate your account limits is to quickly sell a few items. Start by listing items you're fairly certain will sell quickly.
Return On Investment
Before you list items for sale, you need to determine whether or not the ROI is worth the effort. It only takes a couple of minutes per item.
Do a search of similar currently listed items. Include enough words on your search to be specific but not overly so. For example, size doesn't matter as much as brand name. Adjust your filter to "Price + Shipping" to get more accurate information on the item's total list price.
Take a peek at recently sold listings. Select "Sold Listings" so you can see what people have actually paid for similar items.
Next, compare the results of Step 1 and Step 2. If the item can yield at least a $20 profit, the item may be worth listing. As easy as eBay can be, it still takes time writing the listing, taking photos, answering questions, etc. If the difference is less than $20, consider selling it with other items as a lot.
Now, you are ready to list your items. To do so, you must:
Take good photos
Create a good title
Write an informative description
Pick the correct format
Set a good price
Get your ship(ment) together
Take Good Photos for Your eBay Listing
No, you do not need a fancy camera to take great photos. In fact, the staging is a lot more important than the camera.
Start with a high table. The item should be eye level for the photograph.
Use a white background. A tablecloth or sheet works well to cover the surface and be propped up as the background. Make sure the cloth is clean. Use a lint brush if you have pets.
Use 2-3 light sources from the sides and overhead. Use only one type of lighting; taking photos at night makes eliminating outside light sources moot.
Contrary to what you've always heard, size DOES matter. The minimum size for an eBay photo is 1000 pixels but bigger is always better to allow for proper editing.
Edit. Crop your photo appropriately and select auto-contrast
Check out this photo of my husband taking picture of saxophone mouth pieces to sell (the cat photo bombed him).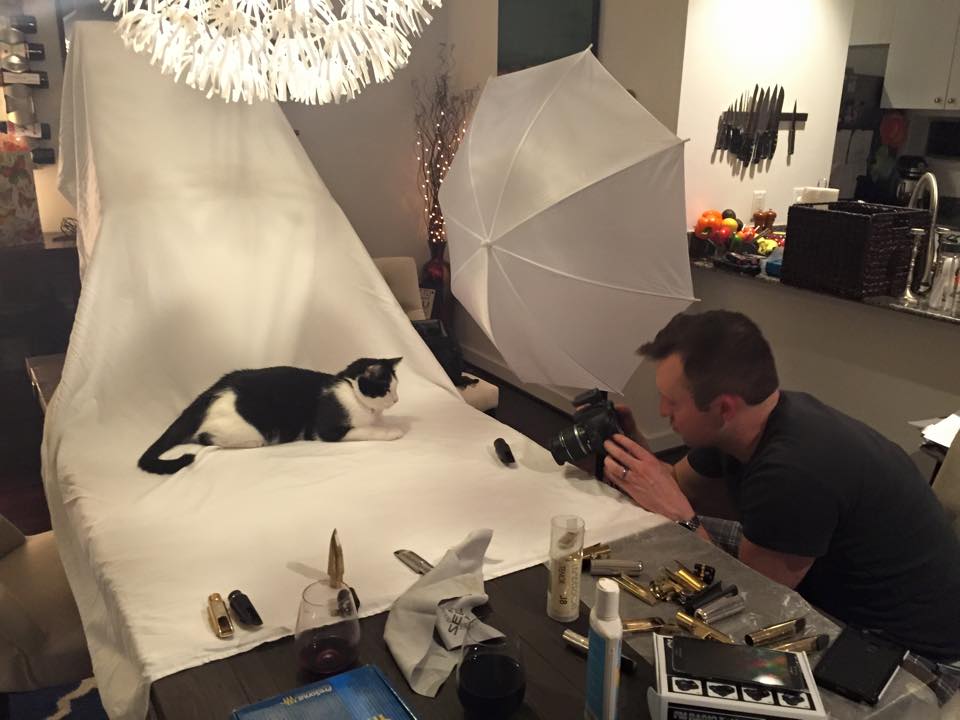 Create a Good Title.
There are two kinds of shoppers on eBay:
Impulse shoppers who are killing time, the virtual window shoppers. They have interests but are just skimming newest listings to see if anything jumps out. They will put very general terms in the search.
Targeted shoppers who know what they're looking for and want to get results quickly. They are very succinct in what they put in the search engine. The listing that grabs their attention AND fulfills their need will get the sale.
To write a good title, you should keep it simple and include the important details. Do not stuff your title with every somewhat relevant word. Instead, try to find your ideal customer.
Write a Good Description.

 
To write a good description, state the features in bullet points. These features include things like brand, model number, size, color, measurements, condition, etc. Make note of the items condition, age, if it still has tags or the original packaging, whether or not your home is smoke-free or pet-free, etc. I have always included some Terms of Service, such as the following:
Forms of payment you accept
Return policy
Restocking fee, if applicable
Shipping method, costs, and other information
Taxes and any applicable government imposed fees (such as electronic waste disposal fees
Any additional terms of the transaction
Pick the Right Format: Auction or Fixed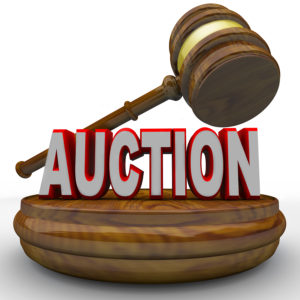 Auction. If an item is truly rare, meaning there are very few others listed so true market value is unknown, you should consider listing it for auction. Also, if there is some damage which could affect sales price, auction is the way to go. Never run an auction for less than 5 days, though 7 days is ideal. Statistically, auctions ending between 7 and 9p Sunday evenings are the best for online traffic. You can pay 10¢ to schedule your listing to launch at a specific time.
Fixed Price. You want to price your item in the top 10 percentile of similar items currently listed. Many shoppers will put in the search and filter by price from highest to lowest because they are looking for quality, not an online yard sale. Do not make your price a round amount; $24.99 will sell more quickly than $25.

Get Your Ship(ment) Together. 
Regardless of how you opt to sell, select the "Go0d Til Cancelled" option and add "Best Offer" and "Free Shipping" to get the highest potential engagement from shoppers, which will raise your item in the search. Free shipping works into the psychology of the buyer to help make the sale. No one wants to do the math, they just want to know how much the end price is. Personally, I know I buy a lot more than I probably should off Amazon Prime because of free shipping.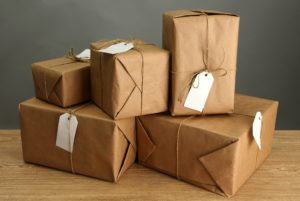 Here are a few tips: 
Have a scale and measuring tape available to aid in shipping.
USPS, UPS and FedEx all use dimensional weight shipping; the larger the box, the more you will pay regardless of weight.
Anything fragile needs 1-2 layers of bubble wrap AND 2-3" of packing material. Styrofoam peanuts weight a lot less than crumpled newspaper (which is also kind of gross) and provide superior protection for drops.
Clothing and soft items can be shipped in poly envelopes.
Before using USPS Flat Rate, compare the price to using your own box and shipping First Class. The results may surprise you.
When selecting the shipping options on your eBay listing, chose "Calculated" and at least two different methods, like "Free Shipping" and "Get It Fast" for them to pay for expedited options.
Don't exclude International Shoppers, just make it clear they will have to pay for shipping. Side note: International shoppers often pay more than Domestic.
I hope this helps you get started! Please leave your questions and/or comments below.