This week is national "Simplify Your Life" week and here's another tip: Limit the Incoming.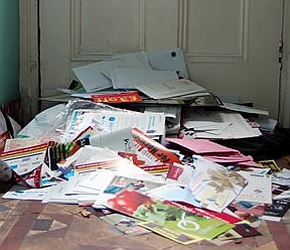 Remember yesterday's lesson? Well, apply that now and JUST SAY NO to all the unnecessary paper, calls, and emails creeping into your life.
Its super easy and you can register your cell phone, as well.
2. Go Paperless!
Choose paperless bills and financial statements whenever possible to limit the incoming. DO NOT PRINT YOUR PAPERLESS STATEMENTS. I know this seems like a "well, duh" but you may be shocked at the number of clients (or maybe you ARE one of them) who feel compelled to print and then file every statement.
3. Unsubscribe From Emails.
If you're only receiving a few, you can manually do this. If you have one of those nightmare inboxes, you should probably looks into a program to do the work for you.
Mailstrom is also super easy to use but only works for Gmail and Outlook. There is a free trial which is great if you have fewer than 5,000 emails staring back at you, allowing you to delete or archive 25% with just a couple of clicks. If you need to tackle a greater quantity of emails, subscriptions start at $6/month but can be canceled anytime. It may seem expensive but its' totally worth it to get you back on track.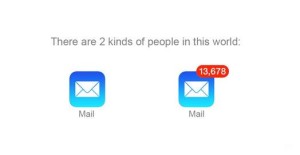 This is a free service and works on almost all email platforms. They go through your account and consolidate your daily subscriptions into a single email summary. At any time, you can go through the alphabetized list of your subscriptions and eliminate those you never read. While the service is free, it does make you share an Unroll.Me link to your social media if you want to unsubscribe from ALL the emails. Personally, I did this and quickly deleted the post from my Facebook page. No big deal. Also, they do request access to the personal data in your email to help tailor advertising for you.
OtherInBox also has an unsubscribe app which works with Outlook, Gmail and Yahoo. It's free and takes about two seconds to enroll. I haven't personally tried it but have clients who like it; I would love to hear what you think, too!
Another similar program. DISCLAIMER: I haven't tried this and don't have any clients who have used it; I found it strictly through a Google search and it has decent feedback.
If you want ZERO commitment, Gmail provides an "unsubscribe" link at the top of every email and Outlook has one on the bottom. This is generally easier than going directly to the source website and unsubscribing. Going to the source website will CONFIRM to any spam sender that your email is an actual working email so proceed with caution.
What's you favorite way to limit the incoming?