Congratulations! You're ready to let go of those items you no longer wear. Now what? Brick-and-mortar consignment and retail shops have made way for online resale which is quickly outgrowing them. But which online resale site should you use to resell your gently used items? Here's a brief comparison of the top 9 sites. Click the logo to go straight to the site.

1. Material Wrld 
Trade in your designer clothing for gift cards at the same site. Use their pricing estimator to receive an instant quote on the items you'd like to send in. Fill out the form to request a free shipping bag. If you accept their offer, you will receive an electronic gift card. They're VERY selective so make sure you carefully read their guidelines.

2. Poshmark 
You can sell, shop and throw online shopping parties. Even better, it only takes 60 seconds to list an item for sale. Upload your item with their app. Once it sells, they send you a pre-paid pre-addressed shipping label. Just print it out, package the item and ship. They deduct a  20% commission fee.

3. ReFashioner 
Feel free to shop, swap or sell. Photograph an upload your items, which will either be accepted or rejected. When accepted, they will email a suggested price. Once the item sells, the proceeds are put in your account and you can apply it to anything you want.

4. Shop Hers
This site accepts only high-end designer and luxury brands. If you try to sell non-authentic items, they will lock you out of the site. Set your own prices; they take 18%. Or, if you want them to do all the work, opt for The VIP Experience (they take 35%). UPDATE: NO LONGER IN BUSINESS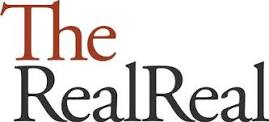 5. The Real Real
Sign up and tell them how many items you're sending. They provide a shipping label. Once received, they will be authenticated, photographed and priced. You'll receive 70% of the selling cost. The Real Real is one of the most popular sites.

6. Thread Flip
Thread Flip accepts four categories of women's clothing:
Fun & Trendy Finds – For example: H&M and Topshop
Everyday Basics – For example: Banana Republic and Anthropologie
Designer Items – For example: Tory Burch and Kate Spade
Luxury Pieces – For example: Louis Vuitton and Prada
Items must retail for more than $40 to be considered. You can list your items yourself and they'll take 20% commission. Additionally, they offer full service listing in exchange for 40% commission.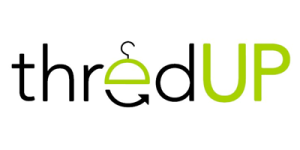 7. thredUP
Unlike many of their competitors, thredUP accepts maternity, plus-size, and children's clothing but only pay back 40%. That's a pretty hefty commission on their part…

8. Tradesy
In 60 seconds, list your items for sale. They accept all brands as long as the item is in good condition. Just take a few quick photos because they'll do the editing. You can pick your own price or they will make a suggestion. Once it sells, they send you a prepaid shipping kit (packaging included). Bonus: they take only 9% and they pay via PayPal.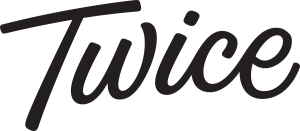 9. Like Twice
Either download a free shipping label or request a free shipping bag. Petite and plus sizes are also accepted. They will review, measure and professionally photograph each item. They make an offer. If you accept, you get paid upfront. If they pass on items or you don't accept the offer, it's $5 to have items shipped back. UPDATE: Purchased by eBay.
Is there an online resale site you love I missed?
Tell me about it in the comments!